Archery In The Schools (AIS) Grant Guidelines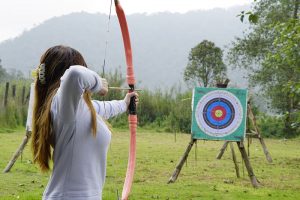 1. The goal of the WVBA involvement with the AIS program is to promote the sport of archery to the students in West Virginia, thereby preserving, promoting and protecting the bowhunting heritage.
2. The WVBA will offer grant monies from a special raffle account dedicated to the AIS Program.
3. Schools must have at least one Basic Archery Instructor (BAI) or Basic Archery Instructor Trainer (BAIT) on staff.
4. Grants will only be considered for schools that have completed the WVBA AIS Grant Request Application.
5. Grants in money and/or equipment will be determined based upon the schools needs as outlined in the application.
6. All grant requests received will be subject to approval by the WVBA Board of Directors and available funding.
7. New AIS programs will be given first priority; however, existing programs may apply for continuation grants.
8. The WVBA reserves the right to act as the purchasing agent with the equipment being shipped direct to the school contact on the application. Schools will be notified of their grant award.
9. The WVBA Board of Directors will determine other participation with the AIS program as the need arises.
10. The WVBA will not discriminate in awarding grants due to race, creed, color, disability, sex or national origin nor shall it discriminate in any other practices of the organization.